The village has always attracted image makers throughout the years. Painters and etchers, some of them well known in their time, have found inspiration here as have amateurs. Here are displayed about 30 of them.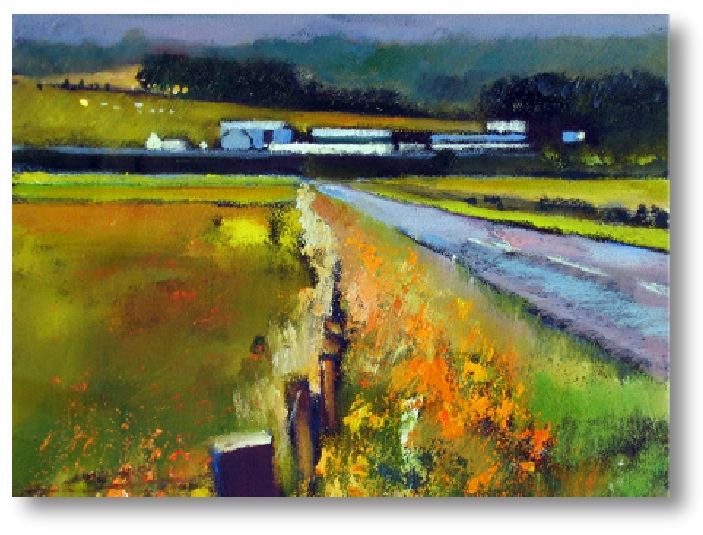 Laigh Loan & the Beild
An attractive modern painting of the westernmost access to the village, Laigh Loan, with the Beild farm beyond. Laigh means damp boggy place and there once was a Laigh Farm further down near Patrickston.
Courtesy of Ian and Anne Lees